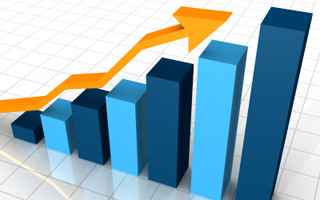 Artikel:
Lotus Notes seeks to bloom again
|
Bron
Lotus Notes was toppled from its position at the top of the email software market by competition and an ageing user interface. It is now trying to make a comeback
The history of mankind is replete with astonishing rises and then precipitous falls. Hannibal, Napoleon, Hitler, Ambassador car, Remington typewriter, and Lotus Notes.

Yeah, you heard that right: Lotus Notes.

Originally released in 1989 after nearly five years in development, IBM's Lotus Notes 1.0 was considered a revolutionary product for its time because it combined email, encrypted messaging, import and export of other formats and the ability to tailor the accessibility of any database to specific users. While all of these may sound trivial to us today, a company like Price Waterhouse were so impressed by its capabilities that it ordered 10,000 copies of Notes even before it was commercially released. IBM claims this was the single largest sale of a PC software product for that time.

Over the next seven years, Lotus Notes became the undisputed leader in the email software space with a market share of over 60 percent at its peak in 1996. Then like most unchallenged leaders in lucrative software markets, Notes fell victim to two things — hubris and Microsoft. Microsoft Outlook and Exchange are what professionals now think of when they think email. Hell, the guy who created the Lotus Notes programme, Ray Ozzie, also went and joined Microsoft.

But not all of the damage was done by aggressive Microsoft salespeople; IBM's designers too played a role. By failing to upgrade the user interface (UI) of a product created for much simpler times, they earned the wrath of millions of office workers around the world who detested its clunky design, quirky features and sluggish responses.

Google serves up over 45,000 Web pages when the phrase "I hate Lotus Notes" is searched for. The most popular site is www.ihatelotusnotes.com which bills itself as a support group dedicated to "fellow sufferers" who "struggle with email, squirm at the thought of planning another day and fight for their will to live, all because they are forced to use Lotus Notes".

But here is the big news: Lotus Notes is making a comeback. Well, sort of.
Analyst firm Gartner placed Notes' worldwide licence market share in 2007 at 40 percent versus 48 percent for Exchange. (Gartner refused to comment for this story with updated figures).
This does not mean Lotus Notes is about to upstage Outlook. In an interview last year to Computerworld, Tom Austin, a Gartner vice president and research fellow, said, "When it comes to actual usage, Outlook is three times bigger than Notes." Austin's comment reflects the fact that software companies like IBM and Microsoft usually "cajole" their customers into buying more licences than they need — hence the difference between software sold versus software used. But the key point is that IBM has put some juice back in Notes.

The Comeback
"Three or four years ago, we did not have the sexiest or coolest front-end around. But we invested heavily in hiring companies to help us redesign it, taking the lead in usability. We partnered companies like RIM, LinkedIn and Apple to bring their capabilities to Notes. Today we have 150 million licensees globally, up from 145 million last year. And lead analysts like Gartner have started taking a very different view on Notes — standing up at a conference last year and saying that Notes is the email client for the future," says David Farrell, a vice president with IBM's Lotus division.

Having lost the email battle to Microsoft's Exchange, Farrell and IBM are now positioning Notes as a broader business communications solution that combines email, instant messaging, social networks and video conferencing.

One of the companies in India that seems to have bought into IBM's vision for Notes is Asian Paints. Manish Chokshi, the company's chief information officer, says his company picked Notes over Exchange for its email needs about three years ago primarily because it's "excited about the longer term direction around the Lotus portfolio on collaboration." Chokshi also says his employees haven't cribbed too much on Notes' usability, at least to him, because many of them run the latest version of Notes, 8.5, which has a "revamped and contemporary UI".

IBM is also realising the value in not trying to solve all its customer's problems by itself, but instead allowing partners to write new applications that plug functionality gaps in Notes or add newer features altogether. For instance Chennai-based Synaptris has tried to solve one of the most burning issues faced by Notes users — the difficulty or often, the impossibility, of sorting, archiving, prioritising and searching large amounts of email. Its Notes add-on, "FewClix", allows users to combine multiple archive files into a single virtual one, search for text strings across tens of thousands of emails and prioritise emails around meetings or deliverables.

Farrell says IBM is currently working with over 10,000 partners like Synaptris around the world, who add value to its core applications. "Without them, we could not have survived 25 years," he says.

While IBM is trying to protect its existing market share against Microsoft in advanced economies, in countries like India, it feels there's enough of an SME market for it to sell quite a fair bit more. "India is a hugely underserved market; there are millions who still do not have any enterprise collaboration. We're also trying to get email to government departments like the Railways, like one for every TTE [Train Ticket Examiner]," says Farrell. "Unfortunately IBM has the persona of a big company. It still sees us as an SME even at 5,000 plus employees," says Chokshi.

But if IBM has to win the email battle, it will need the support of many more SMEs — small and big.

"We were unrivalled for a long time. It was only in the last eight or 10 years that Microsoft came in as a big player, investing heavily, and with the muster and resources to rival us. But we've been holding our market share in the 40s for the last four to five years. Today if we don't become more vocal, people will start believing the perception," says Farrell. Nobody should hold their breath for that though. Well tried though, Lotus Notes!