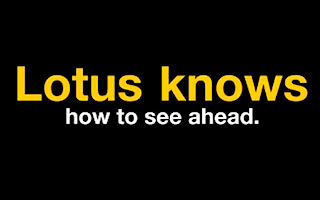 Artikel:
Lotusphere 2010: the video behind
|
Bron
I almost missed this among the video treasures left behind by Lotusphere 2010. During the opening general session, the action started off with a great musical act called "Nuttin' but stringz". Behind them, on the 100 foot screen, was a video montage -- of a whole bunch of Lotus and Lotusphere videos from the past. There are R5 ads, work the web videos, Lou Gerstner appearances, and more. It's a great video, and in my opinion, too good to leave behind after only two minutes of background attention.
So, I posted it on YouTube. The backing track is the same "Nuttin' but stringz" piece they played live, so if you dig it, YouTube is being kind enough to recognize the copyright and offer the track. Much easier than me finding a way to post the video without sound, which wouldn't be that much fun, anyway.